This past week, we partnered together with a few wonderful local wedding vendors to create a styled photoshoot that showcased our work and let us stretch our creative wings!
It was a lovely March day for a photoshoot- we decided to stay indoors, of course, and started the day at Echo for hair and makeup. Kristi and I tackled the hair for our three models and Ash took care of the makeup. The theme of our day was romantic and whimsical, and I feel like we hit the nail on the head with this idea.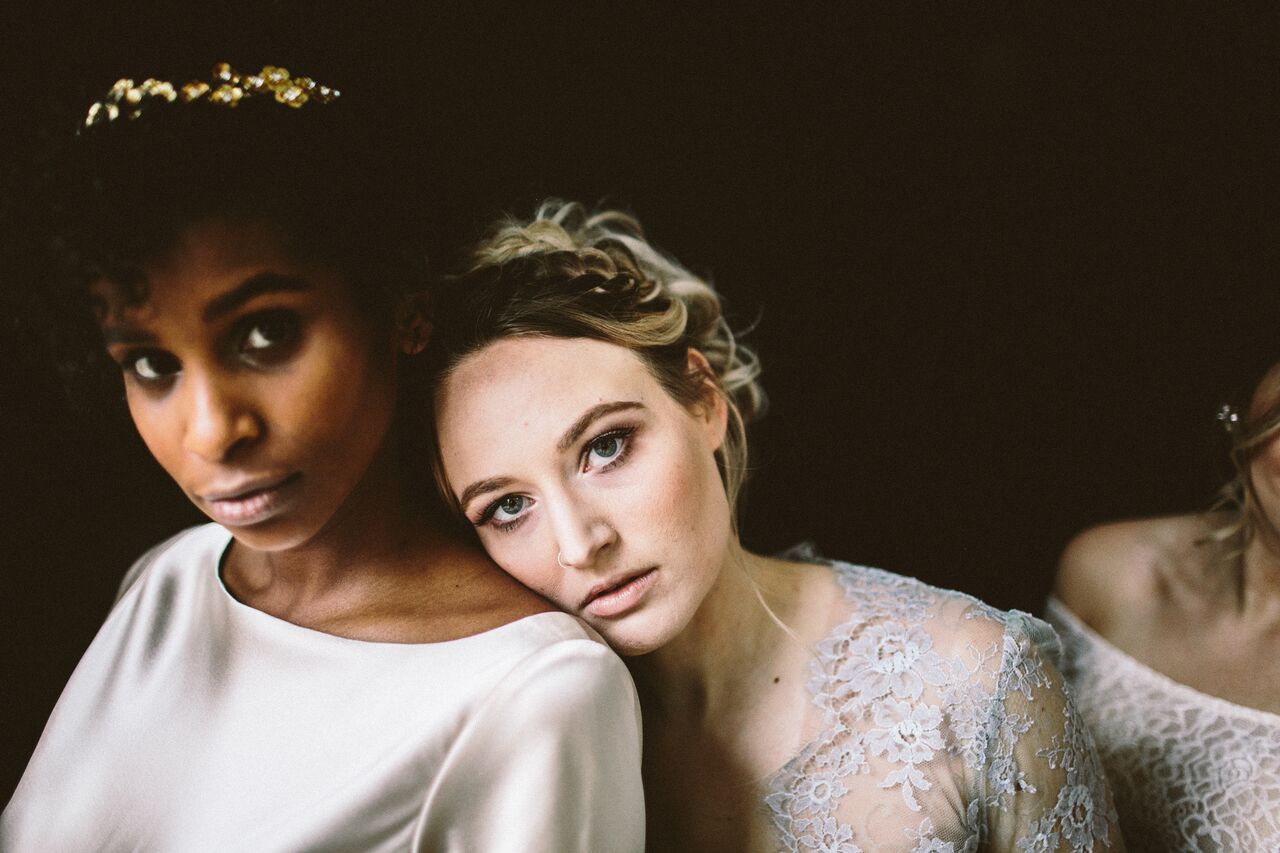 Ash used our professional airbrush makeup to create flawless skin on each of the models and kept the look very natural and pretty, with pastels, gold tones, and fluttery lashes. She also tried out some new lip glosses that we're experimenting with from Grande Cosmetics. We loved the way they hydrated and plumped the lips while leaving a soft color.
Kristi worked on an intricate, soft updo on Ray that made her look like a goddess! She used braids and curls to add volume and depth to the updo.
I used Hani's natural texture to create a faux-hawk style that created a divine shape. I did dutch braids up the sides and back and left her bangs out to compliment her face shape.
I created a loopy, soft braid for Emma that showed off her awesome balayage color and played up the boho style of her dress.
I love when we can collaborate together with other local artists who are truly passionate about their crafts. It inspires us all and makes our city an even better place to be!